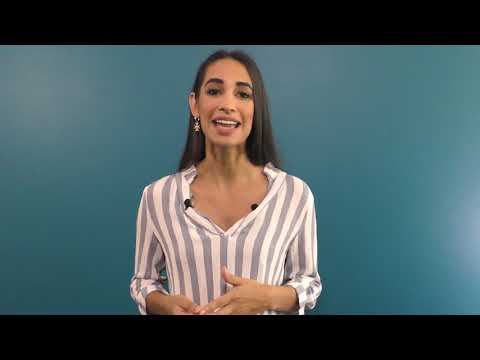 Video Transcript
LifetimeOne is a great option for anyone who wants a superannuation account that automatically adjusts your investment mix based on your age. This provides you with a diverse mixture of investments that will help you grow your retirement savings without requiring you to make changes yourself.

We are pleased to introduce LifetimeOne, a new investment option that automatically adjusts your asset mix as you age.
In the past, we offered our members a standard MySuper investment option that didn't change, no matter who you were or where you were at in your career. We weren't alone in that offering; the Australian Securities and Investments Commission (ASIC) says that this is how most MySuper options work.
Featuring a defensive mix of assets that was designed to protect and grow your super investments, MySuper Balanced was a good option for many of our members – returning an average of 8% each year for the last 5 years.
"The asset mix that's right for me likely isn't going to be providing the kind of risk and growth that's right for someone early in their career," says Australian Catholic Superannuation's Chief Investment Officer Michael Block. "Likewise, someone who is closer to retirement might want to protect their accumulated wealth even more."
That's why we're introducing LifetimeOne, an investment option that changes your asset mix automatically as you age.
"It is important that we provide our members with the best-possible retirement outcomes," says Australian Catholic Superannuation CEO Greg Cantor. "LifetimeOne is a flexible option that is well suited to the needs of our members at every stage of their lives."
The value of LifetimeOne
Most lifecycle investment strategies feature 4 or 5 stages with large changes in your growth and defensive asset mix at different ages. Here's what ASIC MoneySmart calls a typical lifecycle strategy:
| Age | Growth | Defensive |
| --- | --- | --- |
| Under 45 | 85% | 15% |
| 45-54 | 75% | 25% |
| 55-64 | 55% | 45% |
| 65 and older | 40% | 60% |
By contrast, LifetimeOne offers 31 different stages which provide you with a smoother transition from a growth-focused asset mix to one that is more defensive, protecting your accumulated wealth.
"People have different investment needs and risk tolerance at different stages of their life," says CIO Michael Block. When you're younger, you have a smaller balance and more time to let your balance grow. This means that more aggressive, growth-focused options may be better for you. You'll have more time to deal with the ups-and-downs of investments over years.
"When you get older, your requirements change," says Block. "You've built a good balance and while you want to continue growing it, you also want to protect against big swings – particularly downward – that can occur in any market." By having 31 steps from age 40, rather than a few large steps, we are able to make your transition to a more defensive position – and eventually your retirement – much smoother.
"LifetimeOne is all about providing you with a MySuper investment option that is more appropriate for your needs as you age," says Block. "It's done automatically so you can have the peace of mind knowing that your super is best for you."
"LifetimeOne is all about providing you with a MySuper investment option that is more appropriate for your needs as you age.It's done automatically so you can have the peace of mind knowing that your super is best for you."
Providing members with a great value
We have always held the needs of our members to be of the utmost importance. As such, we have worked hard to provide good value – excellent insurance, local service and a personal connection – while keeping your fees low.
You can still choose your investment options
We're proud of the diverse package of investment options that we offer our members, from defensive cash and bonds to growth assets like Australian and International shares. We continue to add to the available options, too, with recent launches like the Credit Income option that provides a return objective similar to bonds with a much lower risk measure and a High Growth option for those who are looking for a significant return with higher risk.
While LifetimeOne is designed to take care of your investment needs over the course of your whole life, you're welcome at any point to take control of your investment options yourself and select how you'd like your super savings to be invested. You don't have to go it alone, either – our financial advice team can give members personalised recommendations based on your individual goals in a 30-minute phone call at no additional cost.
Is LifetimeOne right for you?
We have always looked for ways to improve how we serve you. LifetimeOne is designed to be a great superannuation product for all of our members, whether you're starting your career, starting a family or starting to think about retiring.
"We are excited for people to see the benefits of LifetimeOne," says Australian Catholic Superannuation Chief Executive Officer Greg Cantor. "We have taken the time to ensure this is done right and I know that it will be in the best interest of our members."
Tagged in:
How can we help?